When a family drama threatens to tear the family apart, it is not the children who suffered the most. This is how we met these two adorable beagles. Their family was on the peak of a crisis and as the drama escalates, the ones who had to go first were the dogs. These two dogs barely knew what happened when they were thrown out of the place they have called their home for most of their lives.

Confused and scared, they were thrown out, and despite our best effort to tell their family to take them back, it was impossible for them to go back home. (Mind you, we rehome cats and dogs, we are not professional and dedicated family counselors)
Now these two beagles are officially homeless.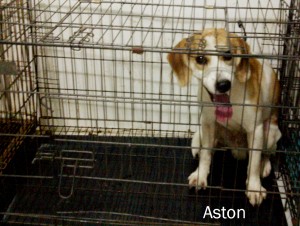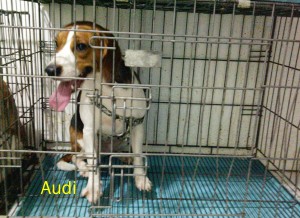 We renamed them Aston (male, born around 2011) and Audi (female, born around 2011). Now they are staying in a vet clinic, but they will need a foster home. Kindly help us find a foster home or a permanent home for both of them! Aston and Audi can be adopted or fostered separately. Please contact us to help them.
Our email: letsadoptindonesia@gmail.com.
Please help SHARE!