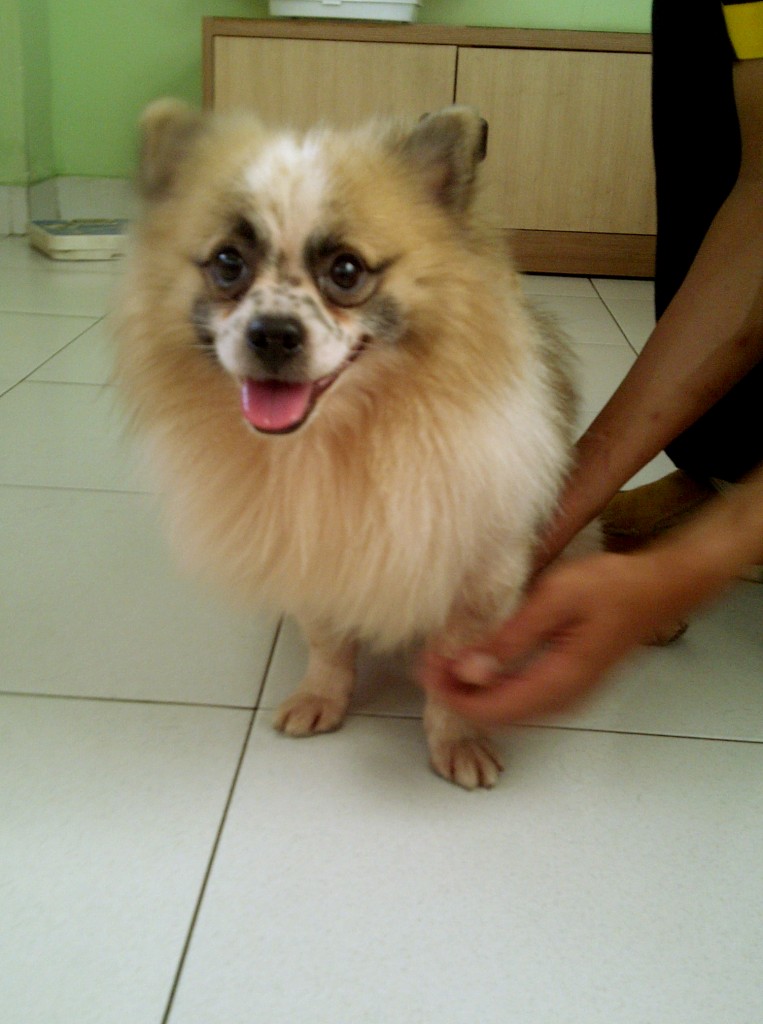 This poor boy was abandoned by his family before we found him. We named him Dylan.
We could not find much about Dylan's past, the vet could only predicted that Dylan was born around 2009. He was confused and scared as we found him — he might have spent his whole life in a home before he was dumped. Dylan is in good health, we put him in a vet clinic for a check up and scheduled him to be neutered.
Dylan is in need of a forever home, as soon as he can leave the clinic he will need a place to go home to.
Will you open your home for this wonderful boy?
Check out our adoption criteria:
1. MUST have another dog right now. No exceptions.
2. Dylan will be a family dog, not a guard dog, won't work in a factory/office, etc. Family life only. And that means living indoors with the family.
3. Dylan will eat a raw diet (see here for more info: www.rawfed.com)
4. Non-smoking homes, because second hand smoking kills human and animals.Second hand smoking kills and makes miserable life of both human and their pets alike. Please appreciate our hard work of rescuing the animals by giving them nice crisp air.
Email us if you wish to adopt Dylan: letsadoptindonesia@gmail.com.
Help SHARE, please!